The New York Online
Pre-Licensing Course
50,000+ Satisfied Customers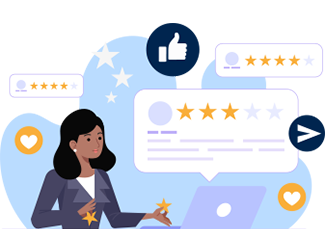 Top Reasons why you should take Our Online
5 Hour Pre-Licensing Course

100% Online and Paperless
With the Online 5 Hour Pre-Licensing Course, you are able to take this easy-to-navigate course completely online. Your results will be reported electronically to the DMV. You will never need to carry a completion certificate with you.
We understand that your life is super busy. This Online Pre-Licensing Course allows you to complete the course at our own pace. You can log in and out as many times as you need to, within 30 days. The course will pick up right where you left off.
Useful, Interesting and Interactive Content
Not only is the content of this course useful and important, it is also presented in an interesting and interactive way. You will be presented with audio, videos, interactive exercises and much more! At the end of the course, not only will you complete the DMV requirements for taking the road test in NY, you will also have learned useful information that will help you for many years to come.
What's the Purpose of the 5 Hour Pre Licensing Course?
The 5 Hour Pre Licensing course is a mandatory course that is required by the NY DMV in order for aspiring drivers to be eligible to participate in the road test.
The rules regarding the participation in this 5 hours course are quite strict, as even if you have a license from a foreign country or different state, you are still required to complete it if you would like to acquire a NY Driver's License.
You are eligible to participate in the 5 hours course if you are 18+ and have a NY Learner's permit. If you are under 18 but over 16 you are still able to take the 5 hours class but you must have held onto the NY Learner's permit for at least 6 months if you plan to take the road test.
The 5 hours class emphasizes teaching road safety and awareness to help new drivers gain a deeper understanding of what it means to be on the road.
See Why Thousands of People Love Us
The Online 5 Hour course from Online Traffic Safety was so simple to navigate. I was able to complete the course during my free time. At the end of the course, my completion was automatically reported to the DMV. I would definitely recommend this course to everyone!
I appreciated the excellent customer service I received when I was experiencing a small issue and had some questions. They were able to quickly answer all my questions. Due to this, I was able to get going quickly. I would rate their customer service a 10 out of 10.
Very easy and very detailed. The course covers every important aspect of driving. It is worth doing your 5 hour course with Online Traffic Safety. The best part is you can do the 5 hour from your living room on your phone. I am now ready to schedule my road test.
What are you waiting for?

Sign up today to get one step closer to your New York Drivers License.